10/30/19 - A Year Of Travel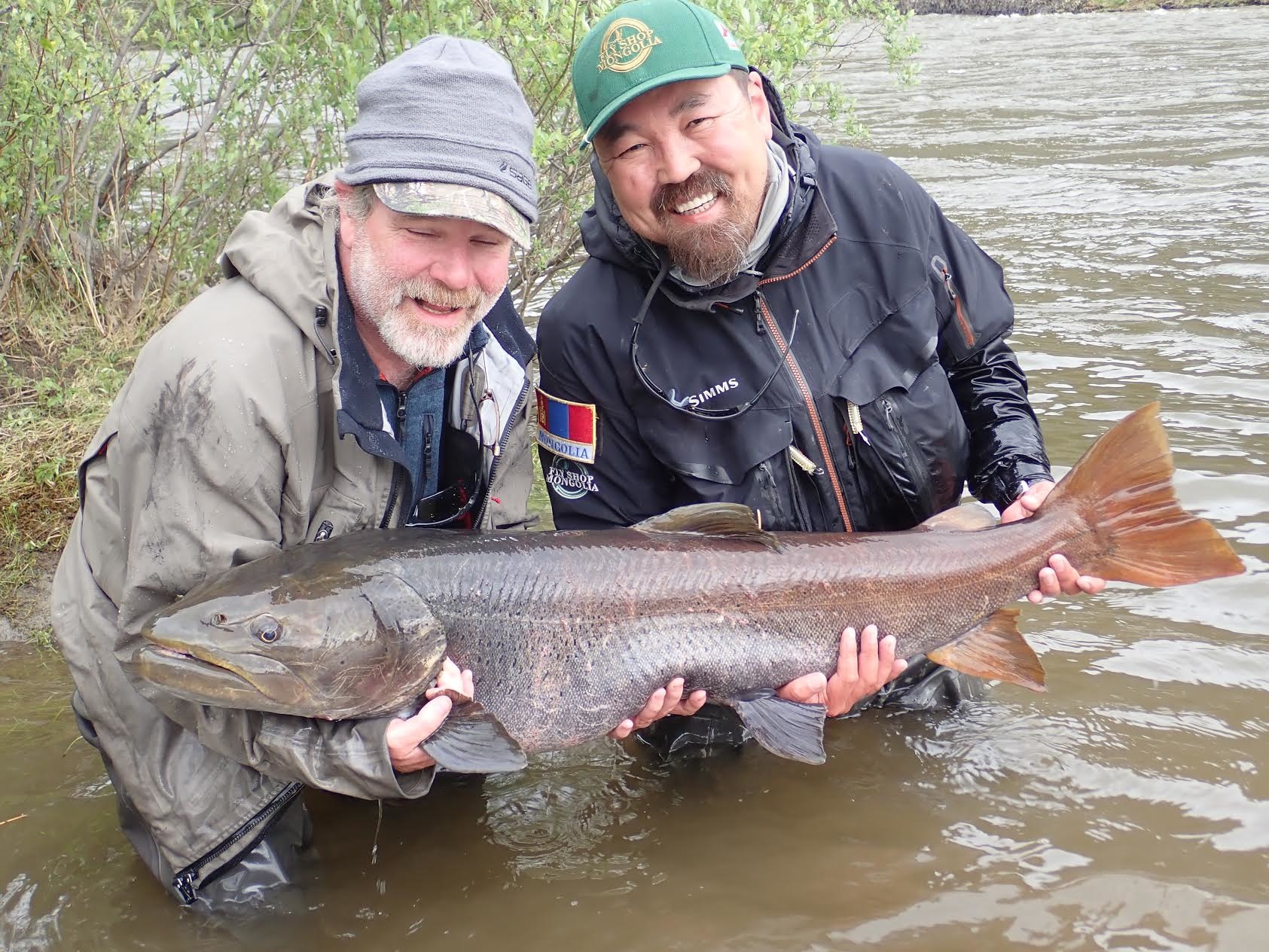 Patrick's Fly Shop changed hands last May, as many of you know. We focused the rest of 18 on a new look inside and a better selection of product for our customers.
January became the time we pushed to establish the trip/travel end.
We traveled throughout 19 and are still going.
Wes and I started the year headed to Guatemala and fished a Billfish fly tournament. We stayed with Guatemala Billfish Adventures and fished aboard the "Decisive". We came from a few fish back the last day, to tie for first headed back to the dock. A ruling by the tournament rules committee "we caught our fish first, but they decided that the other team grabbed the bonus points before us first, so we landed second? " It was a rather controversial ruling, to say the least.
March found Pete, Wes and myself with some other Anglers headed to Columbia and the Amazon. Chasing Peacock bass and Payara. Unfortunately, this trip did not pan out to our expectations. If you want to head to the Amazon we have been their .We know which outfitter we can suggest and will be their in 2020  and that will be in Brazil. Ask us as we may have a spot left?
Without even heading back to the US, Pete and I flew to Tierra Del Fuego Argentina. We stayed and fished out of Kautapen lodge on the Rio Grande. We found the experience to be amazing. Big sea run brown trout. The lodge guides and hosts we terrific. Food as good as you will ever desire. This is on the high end of expense in a  trip for the week, but its all first class. If you want to go you should work on your spey casting. The wind is brutal, but the guides  will set you up in places to make casting doable.
May found me back in Guatemala hosting a trip of 6 anglers. We again stayed at GBA . Fished with Capt. Brad Phillips on the Decisive and also with Mike Sheeder on the Intensity. All anglers released Sailfish on a fly and one angler even released a Blue Marlin on fly that was about 300 lbs. I have fished with most of the boats on the dock at Puerto San Jose and it is the premier bill fishing destination in the world.
July had me headed to Asia and Mongolia. I spent 3 weeks chasing the largest trout on the planet. The first watershed we spent time on we tagged, fin clipped and scale sampled. Taimen ( Yes, not considered big until 50"!) Lennok and yellow tailed Grayling. In conjunction with " Fly Shop Mongolia" we fished 3 different areas of the country. This is an untapped fishing region of the world. We fished numerous rivers and even caught some Amur trout. Think of the west 100 years ago and you stop on any river wherever it looks promising and fish. There is no one fishing. Imagine driving up to the Henry's fork, Madison, Big Hole or  Bitterroot and you are the only ones their? That's Mongolia. Hopefully our research results will provide some answers to know more about those fisheries and protect them. A non profit "Save the Taimen Fund" is already established in Mongolia. I have instigated one to be started here soon. The biggest factor is to know more about these fabulous trout , other species of fish, and protect  their environments. Save the Taimen Foundation USA is under way now.
A quick few days back for me in the US  on to the  Henry's Fork and surrounding areas, then off to South Africa.
Toro River Lodges are a big 5 photo safari destination. If you would like info or to book this, then just inquire. Yes lions, elephant , buffalo ,rhino and animals all over. No you wont need a telephoto lens ! Your cell phone will do fine. Hunting game on other concessions, is available there, if you would like to tie that in.
Wes, Mac and myself are headed off to Drifters lodge in Alaska this week and will return with stories and photo's.
So in a nutshell , we have traveled ,and will continue to do so, to find the best places on the planet to fish. We do this so you don't have to take a guess at where to go or which outfitter/fleet to use. With social media their most places will be as advertised. That said some are not and we have found a few over the years. We would love to have any Patrick's customers join us on hosted trips or book through us but that is not requirement to use our knowledge . What we would ask that when you do decide to travel to destinations in the US or abroad to fish, contact us. We will gladly either recommend the destination you are looking at, or if we don't know about it let us use our network to find out for you. Swing by and grab a line or some flies for that trip.
Keep watching for our newsletters and come by the shop and just talk fishing.
Links below to a few of the destinations we traveled to this year and highly recommend. Any info you may need, please don't hesitate to contact us. If you inquire directly, just let them know we sent you.
Best,
Cam
10/01/2019 - Drifters Lodge (Kenai River) 
- Mac holt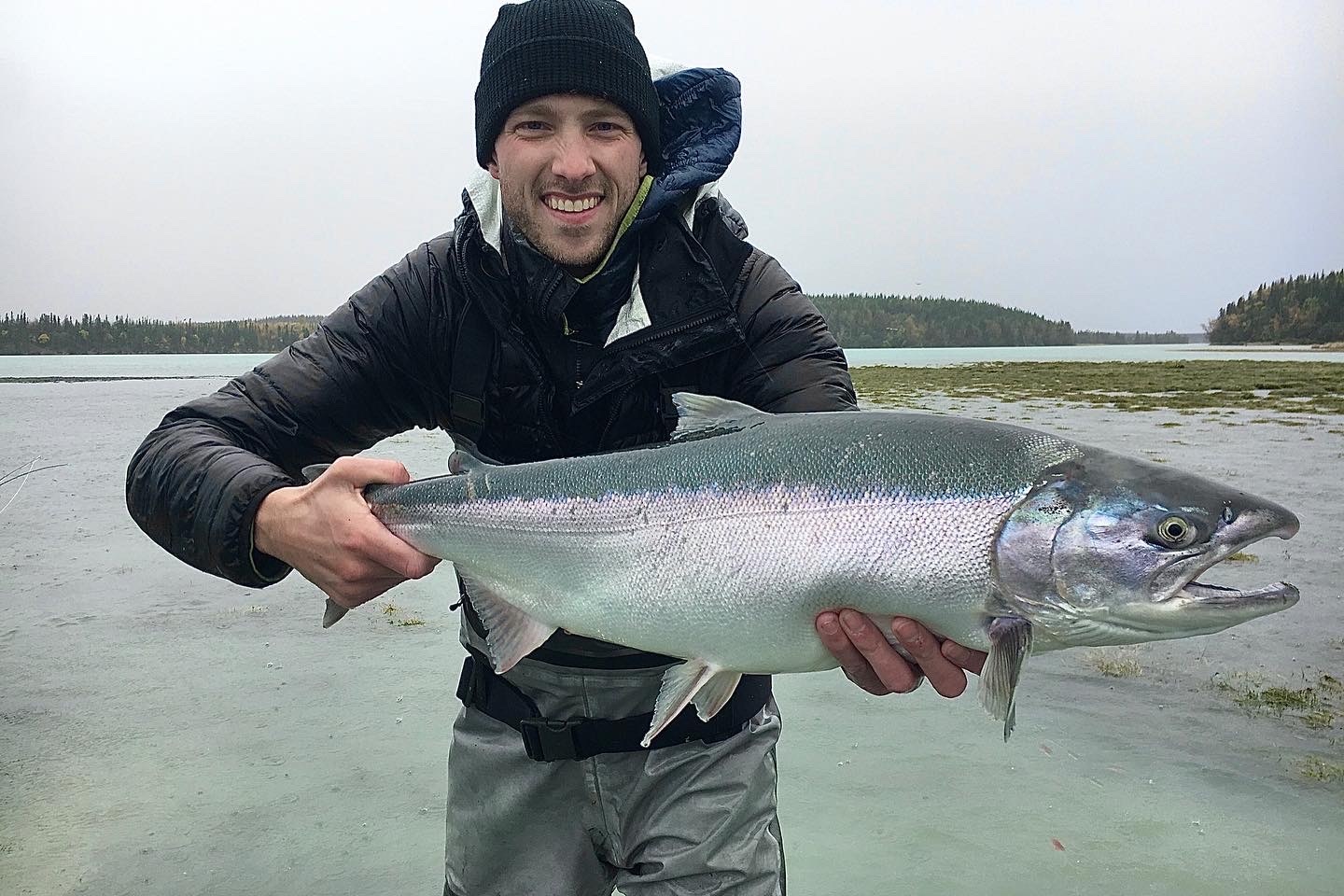 Last month we had the pleasure of fishing on the Kenai River with Drifters Lodge for huge rainbows, dollies and silver salmon. We started our fishing trip in the Kenai Refuge Chasing after Rainbows and Dollies with Drifters' extraordinary guides. Our first half of the trip did not disappoint with several twenty plus inch rainbows and dollies netted. Our second half of the trip was spent on the middle portion of the Kenai where we spent the rest of the trip throwing big pink flies at huge silver salmon. To our excitement the fishing could not have been better. We hooted and hollered, as V wakes from silver salmon became strikes to fish on! At the end of the trip we lost count of how many trophy fish we had caught and could only feel grateful for the experience and hospitality supplied by Drifters Lodge. Each evening we would go back to the lodge with another unforgettable story from that days fishing. What made this trip truly unforgettable was the instant camaraderie and friendship made with the Drifters fishing guides, not to mention their extensive knowledge of the fisheries on the Kenai Peninsula. The only sad part of the trip leaving Alaska knowing how many trophy fish were still out there just waiting to be caught.
2/5/18 - Guatemala Billfish on the Fly
- Wes Rostomily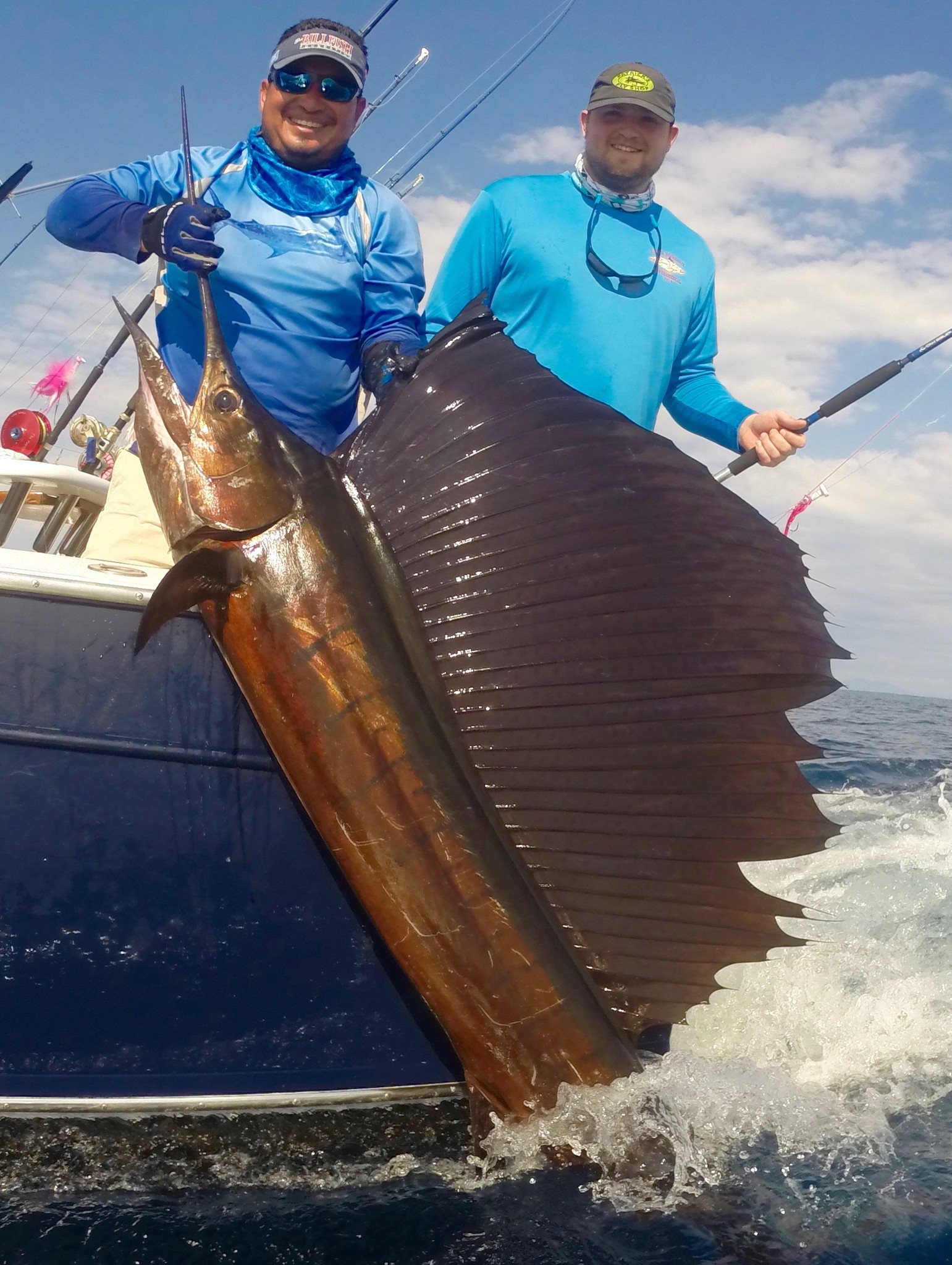 I had the pleasure of traveling down to Puerto Quetzal, Guatemala during the first week of January alongside Cam Sigler Jr. After a short drive from Guatemala City we arrived at Capt. Brad and Cindy Philipps's villa, who run Guatemalan Billfish Adventures. Our typical day started with breakfast at 6:30 AM, then leaving the port on Capt. Brads 40ft Gamefishermen, 'Decisive' just minutes later. On our way out to the fishing grounds I ran scenarios through my head about what I thought might happen when a fish was raised and had a general idea of how the events would unfold, but as soon as my fly was in the water I forgot everything. From the time a fish is raised and by the time you try to set the hook it seems to all happen in an instant. After a few horrible hook sets and a panicked casts time seemed to slow down and I was able to hook a beautiful sailfish. It seemed that all the sailfish were different, you could land one in twenty minutes or it could take two hours. The fight itself was truly spectacular, and the strength and acrobatics each fish will always be ingrained into my memory. I could try to explain the steps it takes catch a billfish, but you just have to try it out.
This was my first time fly fishing for billfish and I know it's not going to be my last. If you are even slightly interested in catching these magnificent fish I would recommend you take the time to experience it for yourself! We can get you all setup at the shop with what you need as far as rigging, setups and what to expect. Captain Brad Philipps has been fishing in Guatemala for over 18 years and has released more billfish than anyone else on the planet. His knowledge of the fishery is unmatched. Besides the incredible fly fishing experience Brad and Cindy were incredible hosts providing amazing food drinks for every meal and made sure all of our needs were taken care of. This was a trip of a lifetime and one that I think every angler should experience.
Check out Brad and Cindy's Operation here.