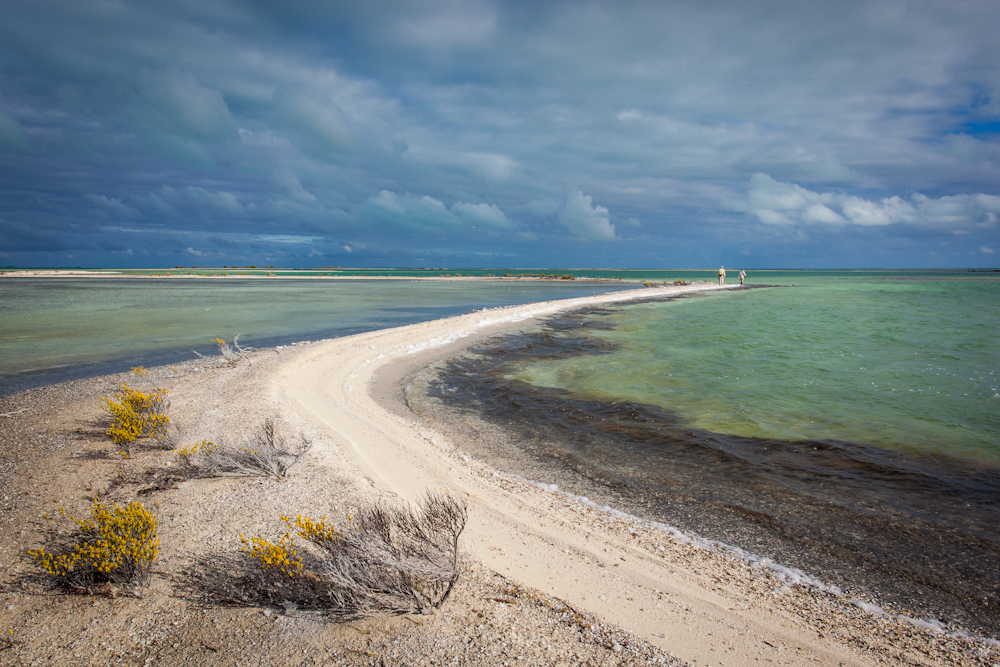 Christmas island is the world's largest coral atoll and in addition is one of the best bonefishing destinations on Earth. What often does not get mentioned is the stunning variety of other species that a fly angler has opportunities to catch during a week, which few other destinations are able to offer- multiple species of triggerfish, multiple species of trevallies, and even offshore options for tuna and billfish. The fishing on Christmas Island is also incredibly consistent. It is no surprise that this population is incredibly popular. Patrick's Fly Shop has been hosting fly anglers on Christmas Island with Flywater Travel at Crystal Beach lodge for the last several seasons.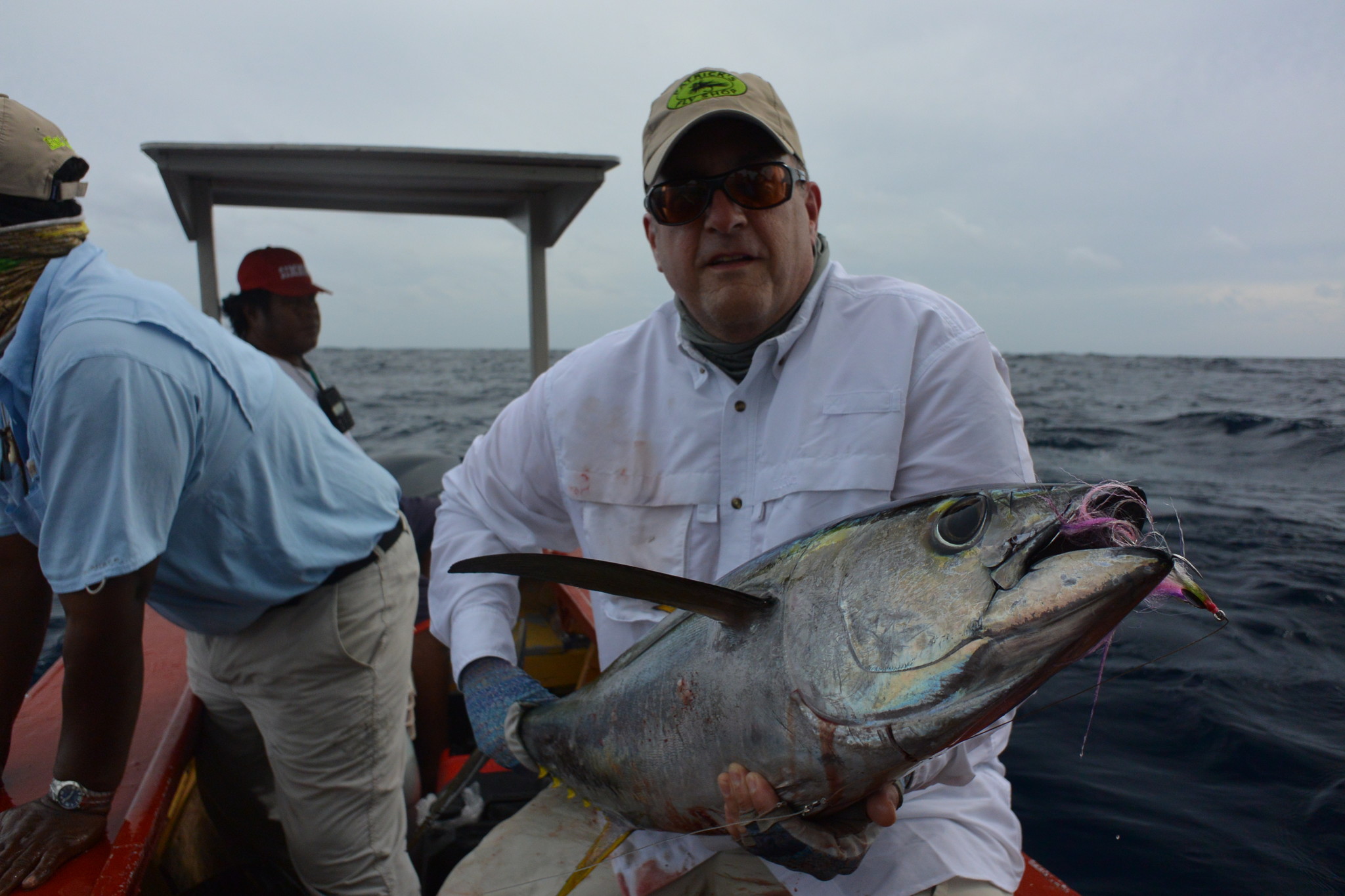 General Information
The hand-picked guide staff at Christmas Island Outfitters are hand picked by Biita Kairaio, who is one of the best guides on Christmas Island. This small but eagle-eyed group of fly fishing guides are not only excellent at spotting fish, but sport calm temperaments under the pressures of sight fishing, are incredibly personable and have a good command of the English language. In order to accommodate each and every angler's needs while maintaining a highly flexible flats fishing program in order to take advantage of each day's tides, we host no more than 11 anglers each week to accommodate every angler's needs.
Transportation to and from the seemingly countless flats of Christmas Island is via Truck or Outrigger. Both have bench seats, canopies for shade and rod holders. Either or both of these modes of transport will be used during each six day fishing week.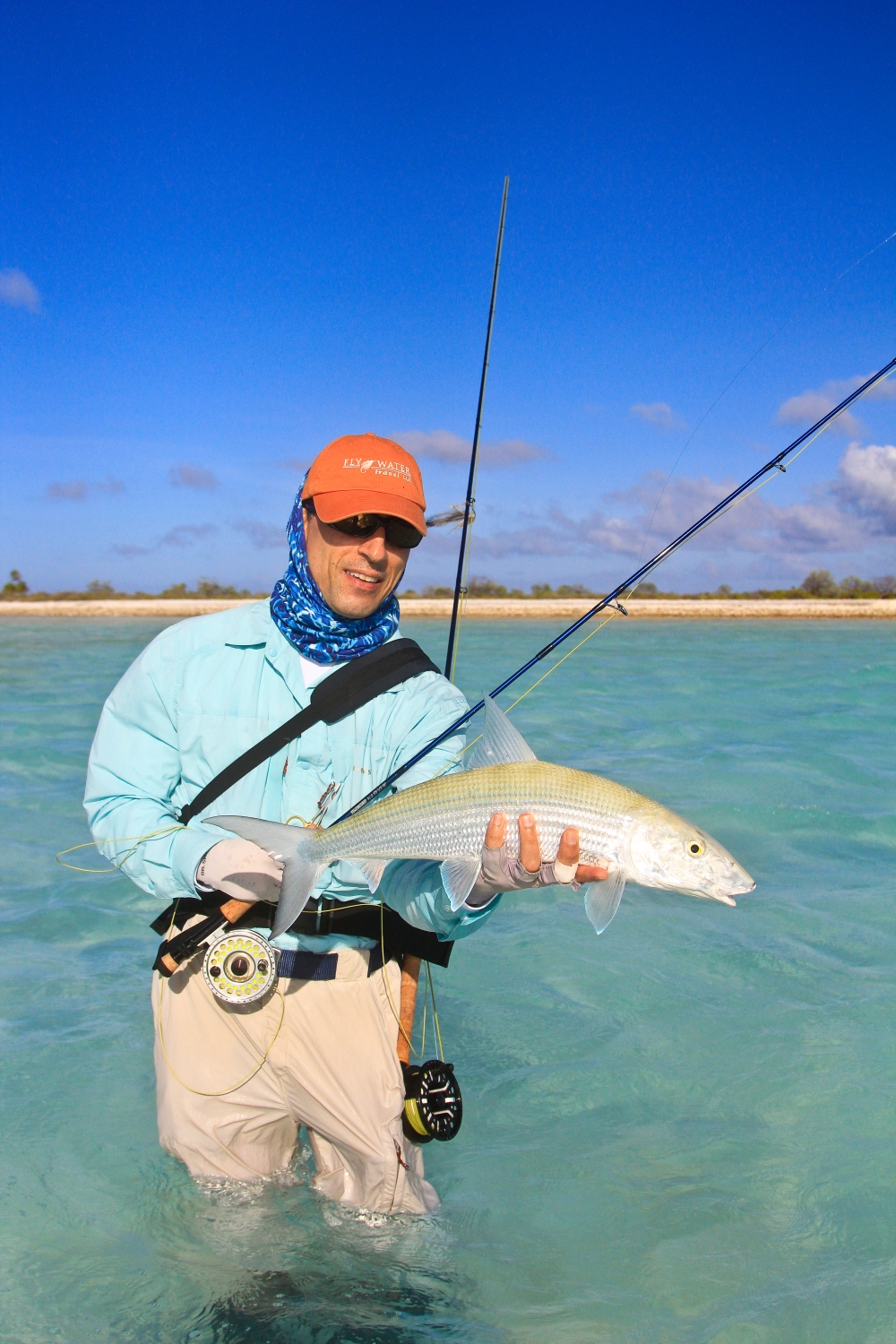 Bonefish are the main target species on Christmas Island. They are found throughout the shallow waters of the atoll on the inside and on the ocean side, making this destination ideal for fly anglers of all skill levels. The average bonefish runs between 3 and 5 pounds. Larger fish in the 6 to 10 pound range are available, and can be targeted but are certainly not the norm. Most of these larger fish are found on the ocean side.  
Our favorite part about fly fishing Christmas Island is the diversity of species that can be caught on a fly. Besides the bonefish, there are also 3 species of triggerfish that are not only incredibly difficult to fool, but they also feed in coral gardens and rocky areas which makes hooking them literally half the battle. Besides bonefish and triggerfish, Christmas Island is also home to several species of Trevally. Each one is unique and presents different challenges. They are often found feeding on the edges of flats and a well presented fly often has them all over it.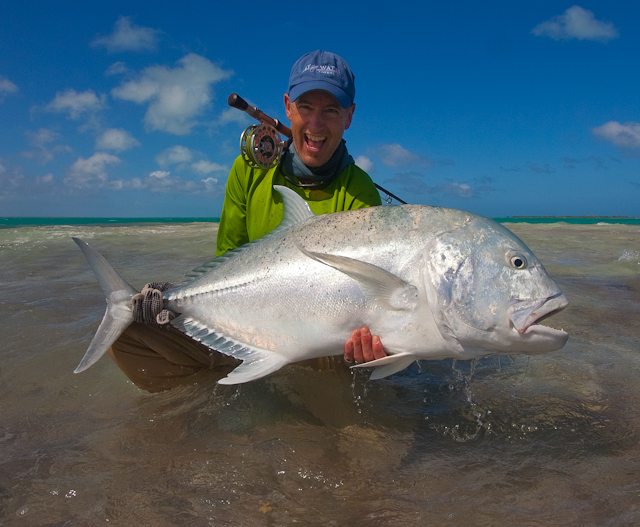 Besides the flats species, the bluewater has two distinctly different fisheries to offer- Milkfish feeding on small clumps of algae in the wind lanes. These large fish are difficult to hook but be prepared- when you do, it will be a ride of a lifetime. The other bluewater fishery on Christmas Island is for the abundant Tuna, Barracuda, wahoo and occasional marlin. This can be a half-day excursion making it possible to catch all 3 of the main flats species as well as a tuna or billfish in the same day!
Accommodations are clean, comfortable but basic. Each room has an attached bathroom with running water and bar fridge. Anglers should purchase a bottle of their favorite alcoholic beverage in Honolulu prior to arriving at the lodge as supply has occasionally been limited.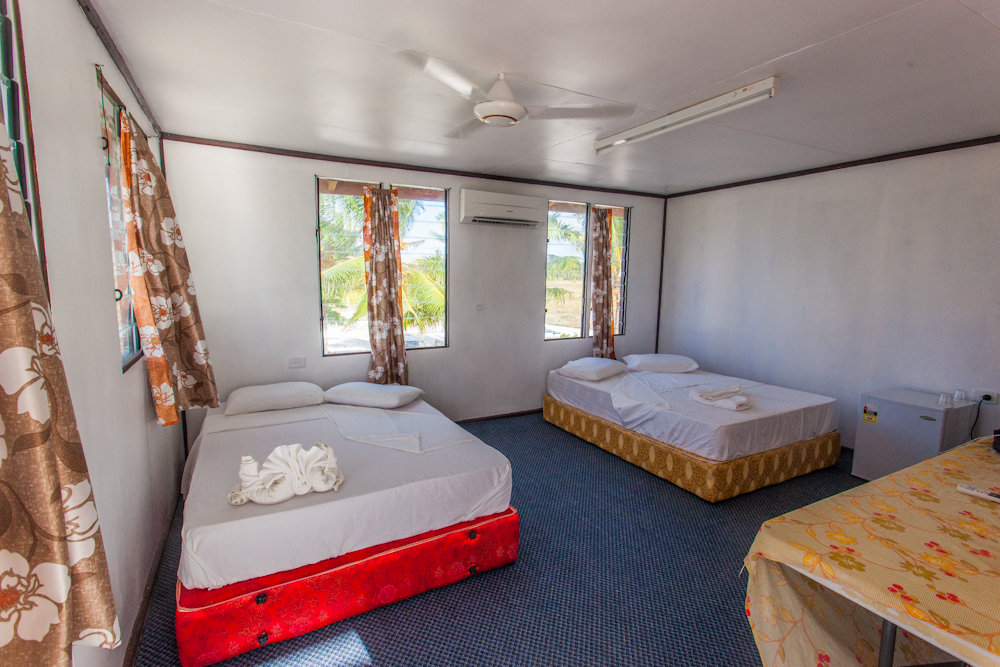 Typical Schedule
5:30AM: Wake
6:00AM: Coffee
6:15AM: Breakfast
7:00AM: Depart for flats
7:30AM- 4:30PM: Fishing
5:30PM: Back at the lodge
7:00PM: Dinner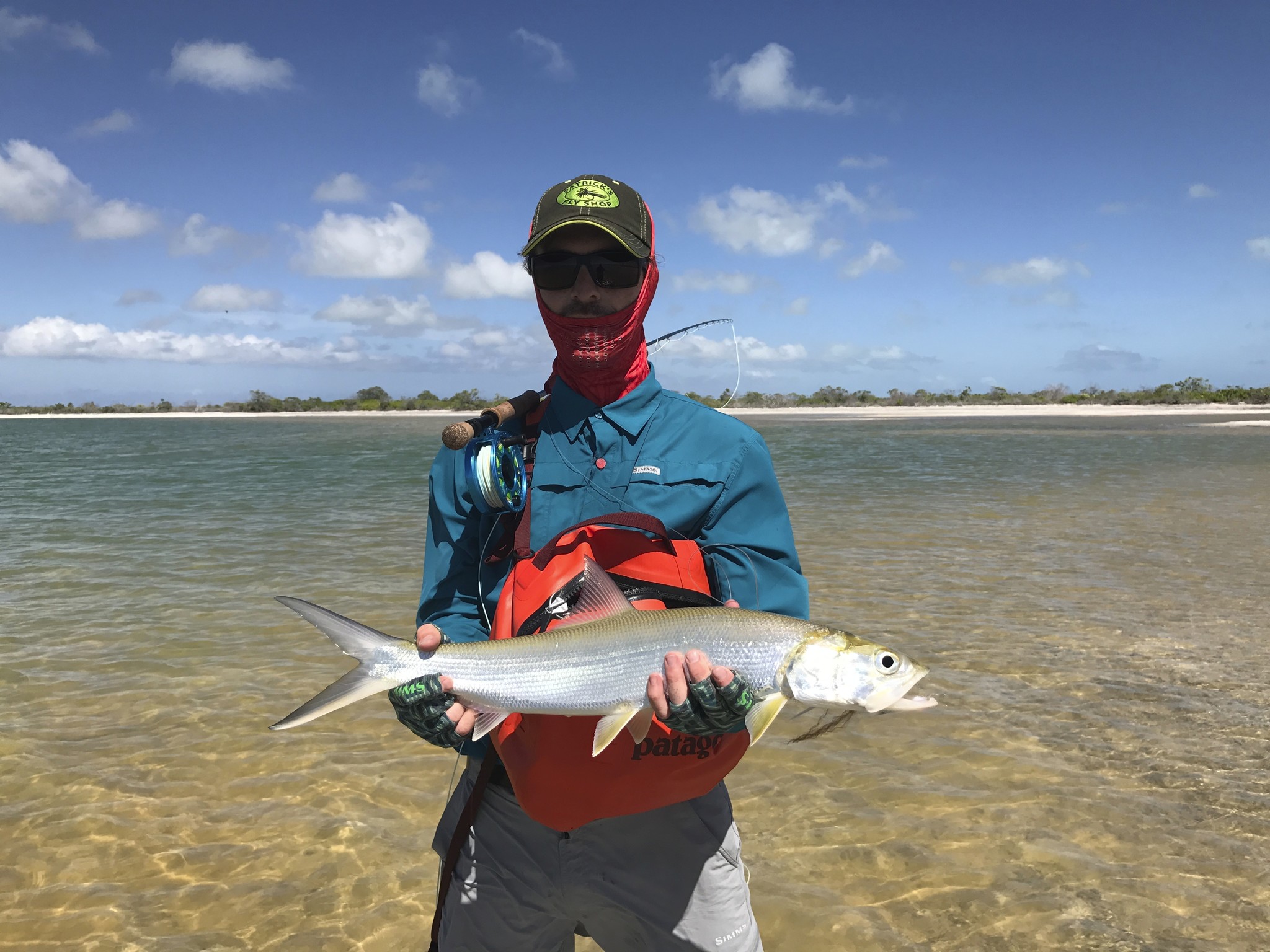 Travel
Christmas Island sounds difficult to get to. However, the travel is incredibly straightforward. Anglers layover in Honolulu on Monday, and will board the once a week flight from Honolulu to Christmas Island. Anglers should arrive no later than Monday night, in order to be in time for the flight to Christmas Island on Tuesday.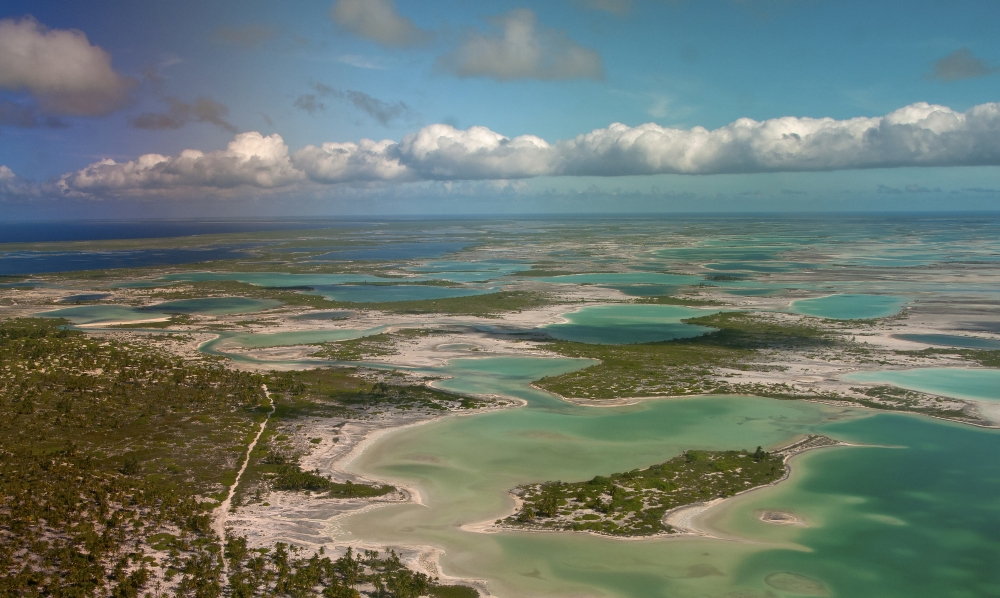 Cost
The cost of the accommodation, airport transfers and guiding is $2570, twin share.
What's not included: 
Gratuities for lodge staff ($120/week) and guides ($50/guide/day)
Fishing license ($50) 
Departure Tax ($50)
All your fishing tackle (no rentals available) 
Insurance 
Airfare
Alcoholic beverage
Upcoming Dates for 2019
4th to the 11th of June
11th to the 18th of June
There will be a 10% discount on the 2nd week for participants that stay for 2 consecutive weeks. 
For reservation or more information, call An Ren at (206) 325-8988 or An Ren's email.